Xinnuoke Casting Materials Co., Ltd., a subsidiary of Qingdao Xinnuoke Holding Group, was established on March 28th, 2013, with a total area of 66,000 square meters, a registered capital of 10 million yuan and a total investment of 80 million yuan in the first phase. The company is located in the west of No.204 National Road, south of Meishan Road, Laixi Economic Development Zone, Qingdao. It is a high-tech enterprise integrating scientific research, production, sales and service of precision casting materials, and the first aerospace precision casting wax producer in China. The company has advanced automatic production equipment, with an annual production scale of 4000 tons of precision casting wax. The company has a first-class testing center set up according to international standards, which can test various important indexes of precision casting materials and guarantee the quality of casting products. Drawing lessons from foreign advanced technology, the company has made important scientific research achievements through independent research and development. At present, it has 4 invention patents and 8 utility model patents. In February, 2016, the estimated value of our company's intangible assets was estimated at 100 million yuan by the evaluation center of Zhongguancun Giant Value-added Science and Technology Evaluation Institute, and a detailed standardized evaluation report of scientific and technological achievements was made. It was also estimated that our aerospace filling wax products have reached the international first-class standard. In July, 2019, Qingdao Zhongtian Zhicheng Technology Service Platform Co., Ltd. assessed the estimated value of our company's "know-how" project assets at 300 million yuan, and made a detailed evaluation report on intellectual property rights-"know-how" project. It was also assessed that the technical maturity of our company's precision casting model wax products was grade 13, the technical innovation degree was grade 3, and the technical advanced degree was grade 6. It is suggested that the overall level of this achievement should reach the international advanced level.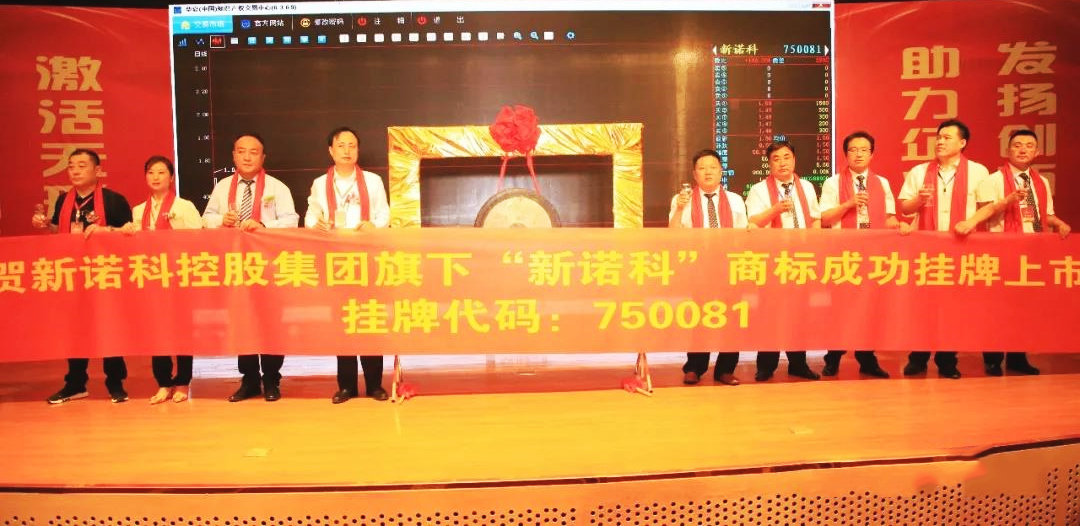 According to international industry standards, the company formulated enterprise standards, and successfully applied for filing in 2014. After the research and decision of China Foundry Association, it is agreed that our company will jointly draft and formulate the medium temperature model wax (group) standard. The acceptance review was completed on June 23rd, 2019.
The company participated in the formulation of two military standards, and on September 23rd, 2019, China Petroleum and Chemical Industry Federation organized an expert team to check and accept them.
The company participated in the formulation of two national standards, GB/T14235.1 "Low-temperature Mould Materials for Investment Casting Part 1: Physical Performance Test Methods" and GB/T14235.2 "Low-temperature Mould Materials for Investment Casting Part 2: Performance Test Methods", which were jointly approved by the State Administration of Market Supervision and China International Standardization Management Committee on December 28, 2018 and will be implemented on May 1, 2019.
The company passed ISO9001 quality assurance system certification and ISO14000 environmental assurance system certification, and was recognized as a member unit of China Foundry Association.